Sign In & Out
Users can sign in to NEON Command to access their NEON subscription. Building models and past path data are saved at the subscription level. Users can sign in with either their username and password or with Google, depending on how the account was initially set up (see Subscription Management). If using an email and password, simply enter your information in the fields and click "Sign In". If a password has been forgotten, click the "Forgot Password" link below the "Sign In" button. Multiple failed login attempts will temporarily lock an account.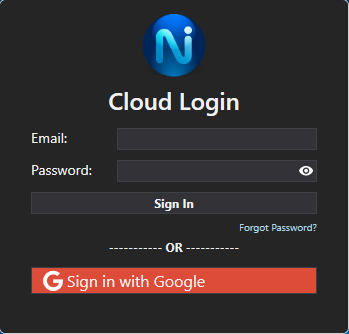 To use Google to sign in, click the red "Sign in with Google" button, which will then open a Google web page. Follow the sign in prompts from Google to continue. Once the Google authentication is complete, the page will show a prompt to return to NEON Command to continue. As long as a NEON account exists, NEON Command will be ready for use.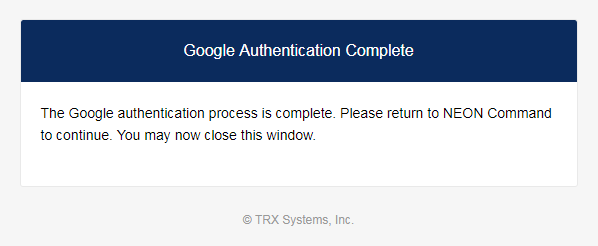 To log out or switch accounts, click on the username in the top right of the "Command" window. After clicking on the "Logout" button, the sign in screen will appear again.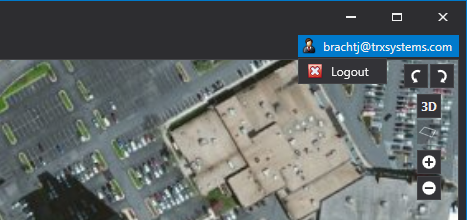 Offline Mode
In order to accommodate sensitive information, such as a floor plan image, NEON Command supports an offline mode. After being activated in offline mode, NEON Command will not communicate with the NEON cloud. Please see the documentation on Offline Mode for more information.