Installation
To use the NEON Personnel Tracker application for Android, the user must download and install the Android application package file (.apk) on the Android device. Since the application is not available on the app store, the user will need to visit the NEON website to download it. The software may be downloaded directly onto the Android device or side-loaded.
Note: In order to access the software downloads page, the user will need a NEON account.
To sideload a NEON application, on your PC, visit the NEON website and log in to download the application file.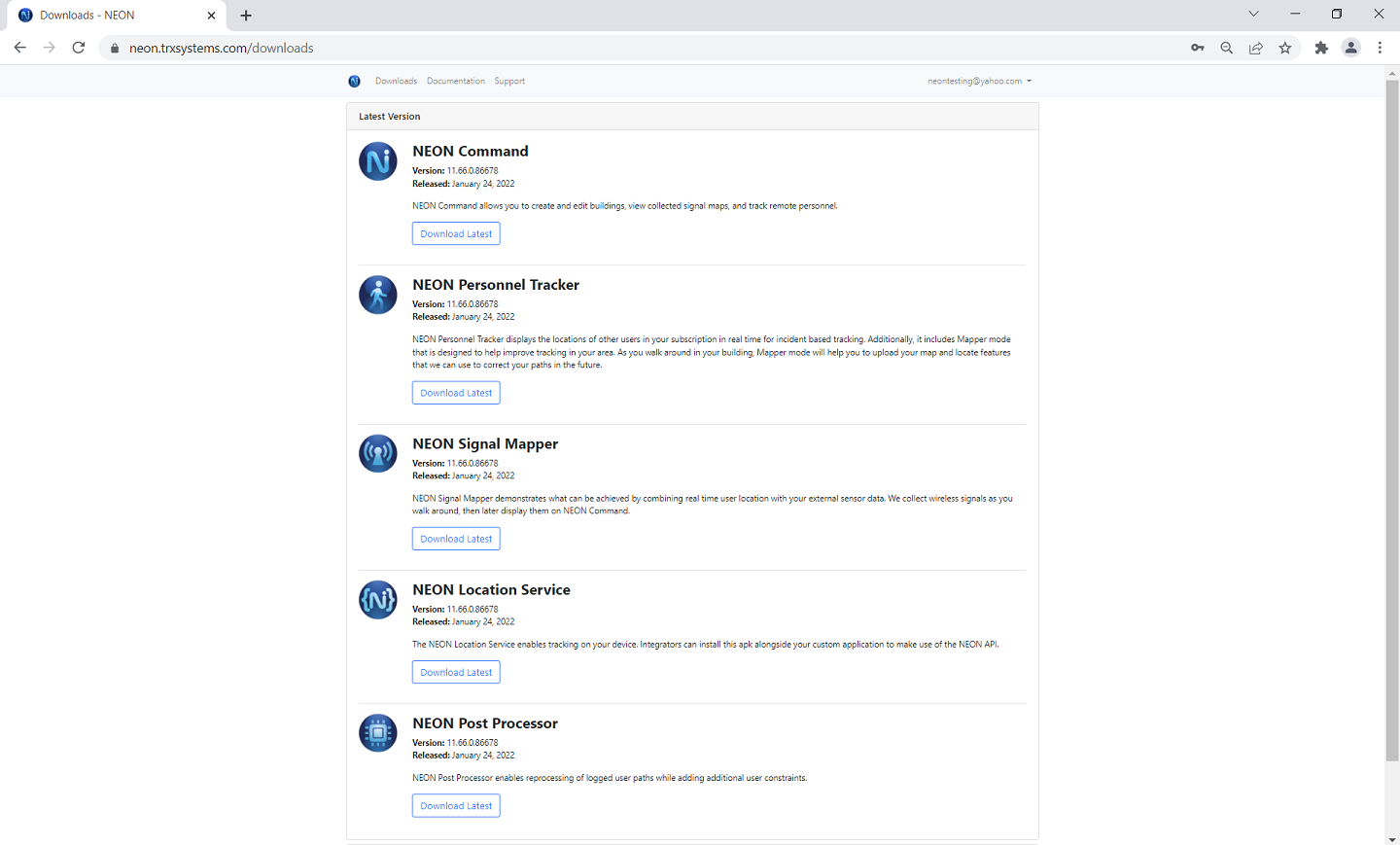 Connect your Android device to your PC. Under "USB Preferences," select "File transfer / Android Auto" to be able to access the file storage folder on your Android device.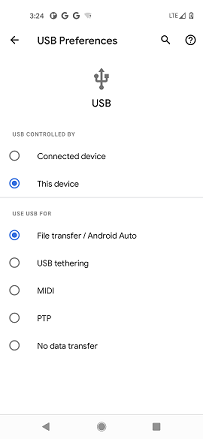 Next, locate the NEON application file on your computer. Then copy-paste the file from your PC to the "Downloads" folder on your Android device.
Download
NEON Apps are available for download at https://neon.trxsystems.com.
A NEON account is required to access the downloads page. NEON account invitations are emailed to the user upon receipt of a purchase order. Account admins may send account invitations to add additional users in the subscription management web page.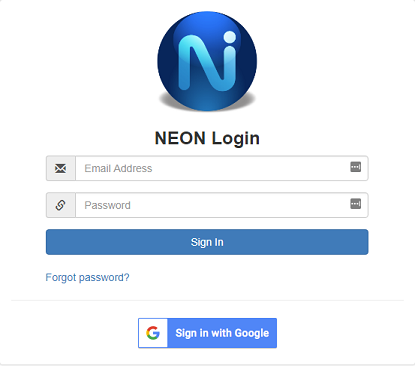 When the user signs in, a downloads tab will become accessible.
The tab includes downloads for the applications that are enabled by the user's license.
TRX recommends using the current version of licensed software, which is displayed at the top of this webpage. Previous versions are available for download via the "Download Archives" button in the case where software needs to be rolled back. The software can be downloaded by clicking on the blue download button.
Note: Each Android device handles file downloads differently. Typically, the download progress and file will show up in the notifications bar at the top of the Android screen.
Side Load
If the Android device is unable to connect to the internet, the software may be downloaded onto a computer and then copied or side loaded onto the Android device. The steps include:
Open a web browser and navigate to https://neon.trxsystems.com.
Provide login credentials and navigate to the Downloads page.
Click on the blue button to download the software onto the computer.
Use a USB cable to connect the Android device to the computer and then drag and drop the .apk file onto the Android device.
Navigate to the file location using a file explorer on the Android device.
Install
The .apk file can be installed by tapping on the file name using a file browser. The user may need to allow the install from an unknown source permission in order to install the application. Once the application is installed, the app icon is visible on the apps screen.